Like paisleys?
Introducing Midnight Flower Dance!
So excited to introduce another pattern using Amy Butler's new line of 'Night Music' fabric from FreeSpirit! I love how the paisleys dance across this quilt giving it lots of movement. The bold colors of this fabric stand out on the 'midnight' blue color of the Celestial Pathway background. And sewing with this beautiful poplin fabric is a dream!
You can almost hear the music playing in the background!
Midnight Flower Dance Quilt- 45"x60"
Made using the Fat Robin 60˚ Mariner's Compass Book/Ruler combo AND the Fat Robin Companion Booklet.
Pattern Front and Back Covers
Paisleys and compass blocks seem to go together so nicely. In fact, I have included three more layouts in the pattern using the same paisley and compass elements.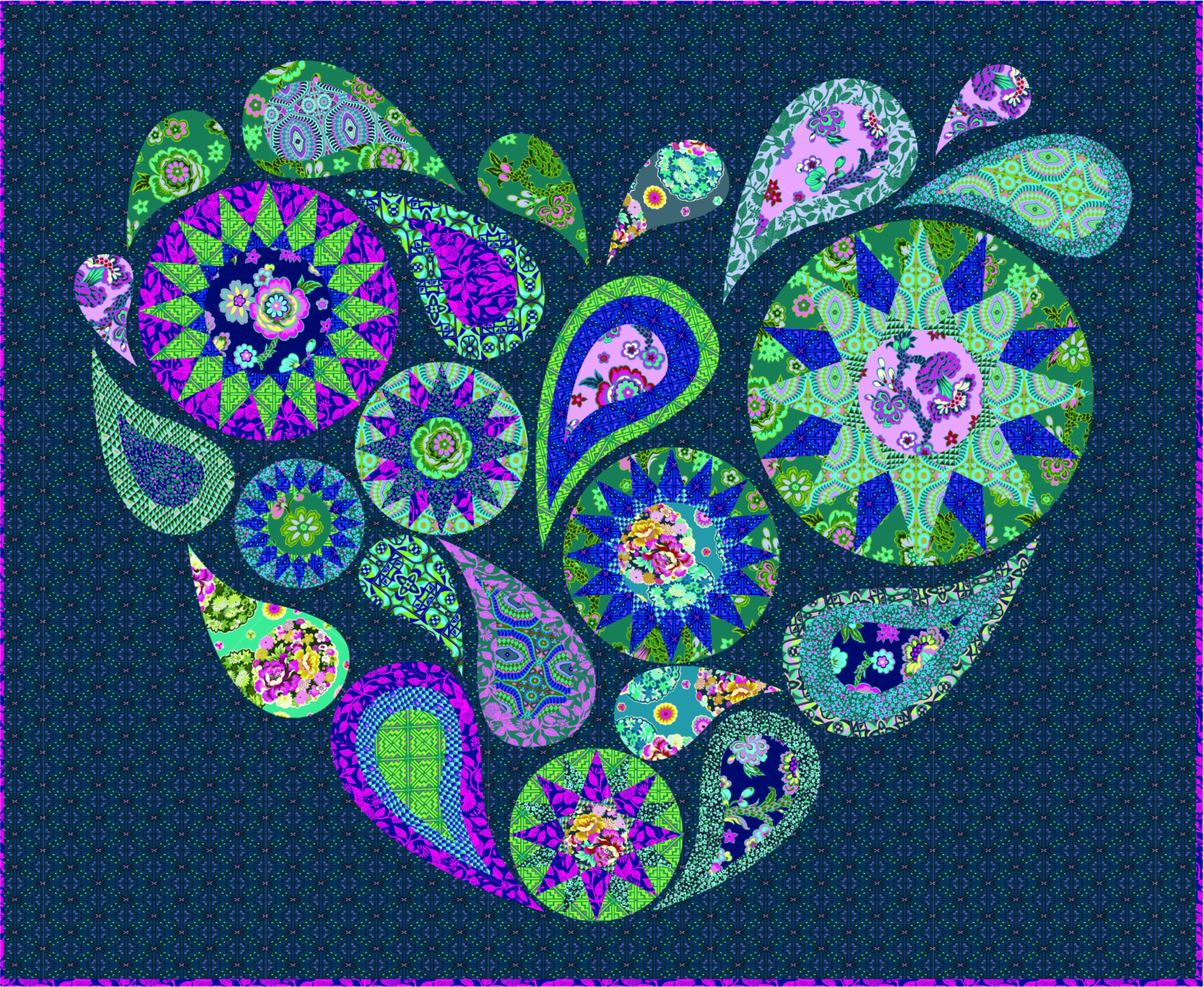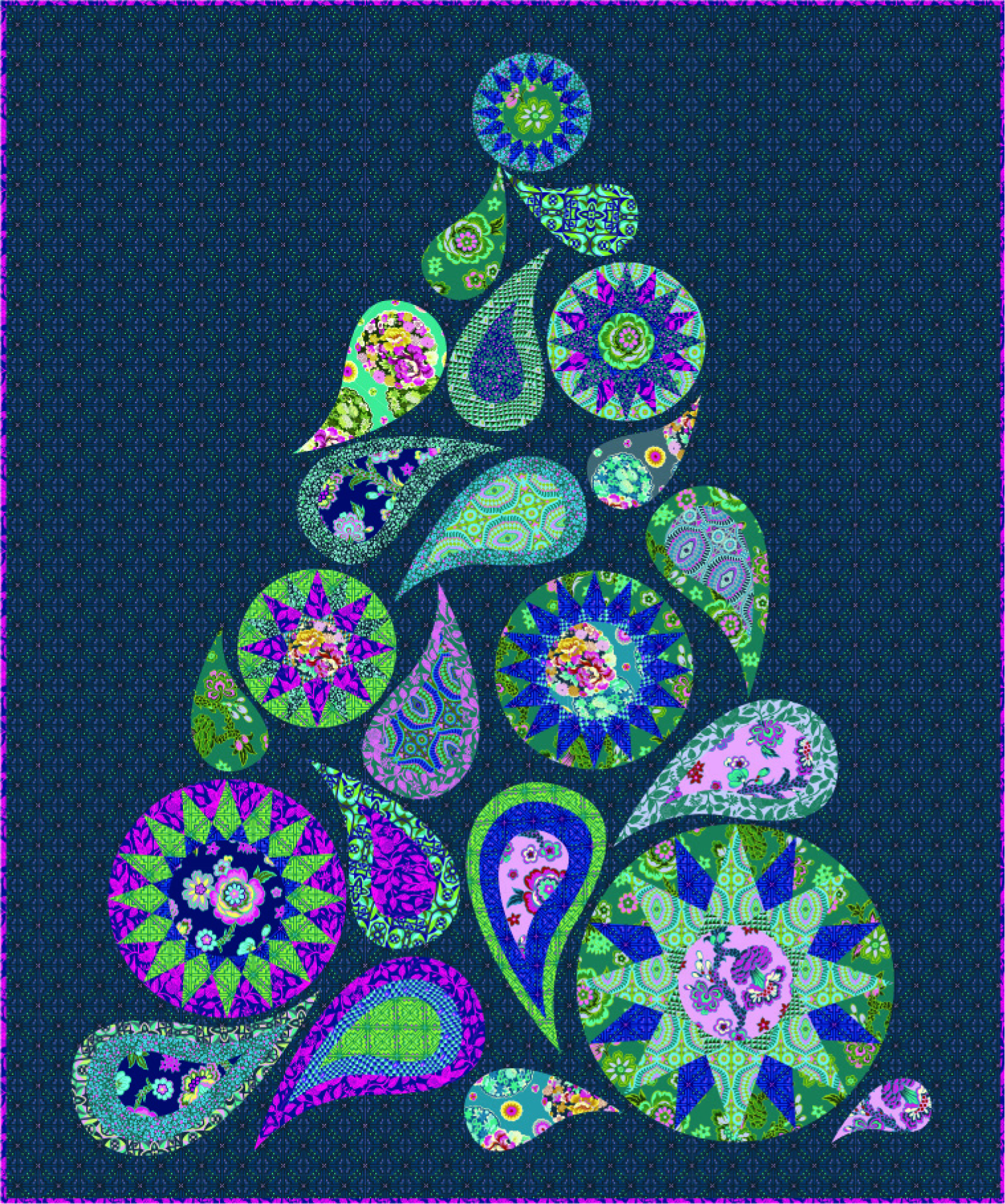 If you're loving these 'Night Music' fabrics, you might want to check out my Blossom pattern which also uses these fabrics. This pattern also includes a bonus pattern called Blossom Song. This pattern uses the Fat Robin 60˚ Mariner's Compass Book/Ruler combo.